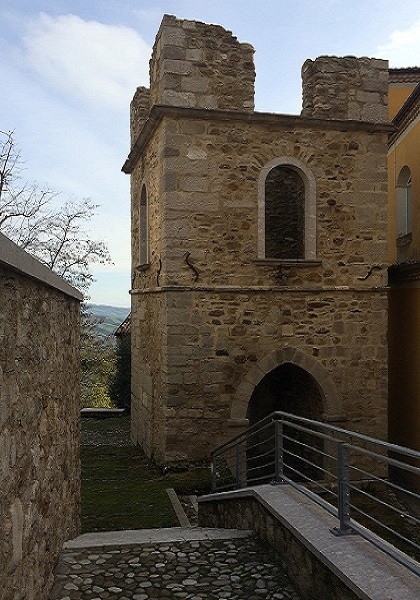 The first evidence about the church date back to the thirteenth century. In 1630 the bishop Rangoni illustrates how a bell tower has been "added to the Mother Church", in 1666 the bell tower included "four bells, two large and two small." Some more accurate value is obtained by the Bishop Nappi, speaking of the damage caused by the earthquake of 1732, describes the collapse of the Mother Church and that "the bell tower was knocked down to the first and second order", a clear sign that even then there was at least a third level.
It was restored in 1752 to collapse again in 1809. The February 3, 1840 lightning completely ruined the bell, even through the adjacent wall of the church. Yet we know that the public acts in 1839 was necessary to repair the supports of large bell and, more precisely, just one that was broken in 1836.
While these were made to merge the firm Giovan Battista Tarantino of Sant'Angelo dei Lombardi, the great bell recovered after the earthquake in 1980 dates back to 1885: it was rebuilt with donations from the faithful and merged, always in S. Angelo, brothers Ripandelli.
The last renovation of the bell tower dates from the years 1926-1931.


Add to favorites